AuxParty Weekly - Issue #8
Events, Events, Events!

Happy Tuesday!
We are switching things up a little bit, from our regular Friday newsletter, to see if more people read newsletters on Tuesday!
Last week we shipped a few changes, the most important being:
Events
We are super happy to launch events, hopefully solving some of the problems around coordinating with others when to use AuxParty. To start, we are having three events this week: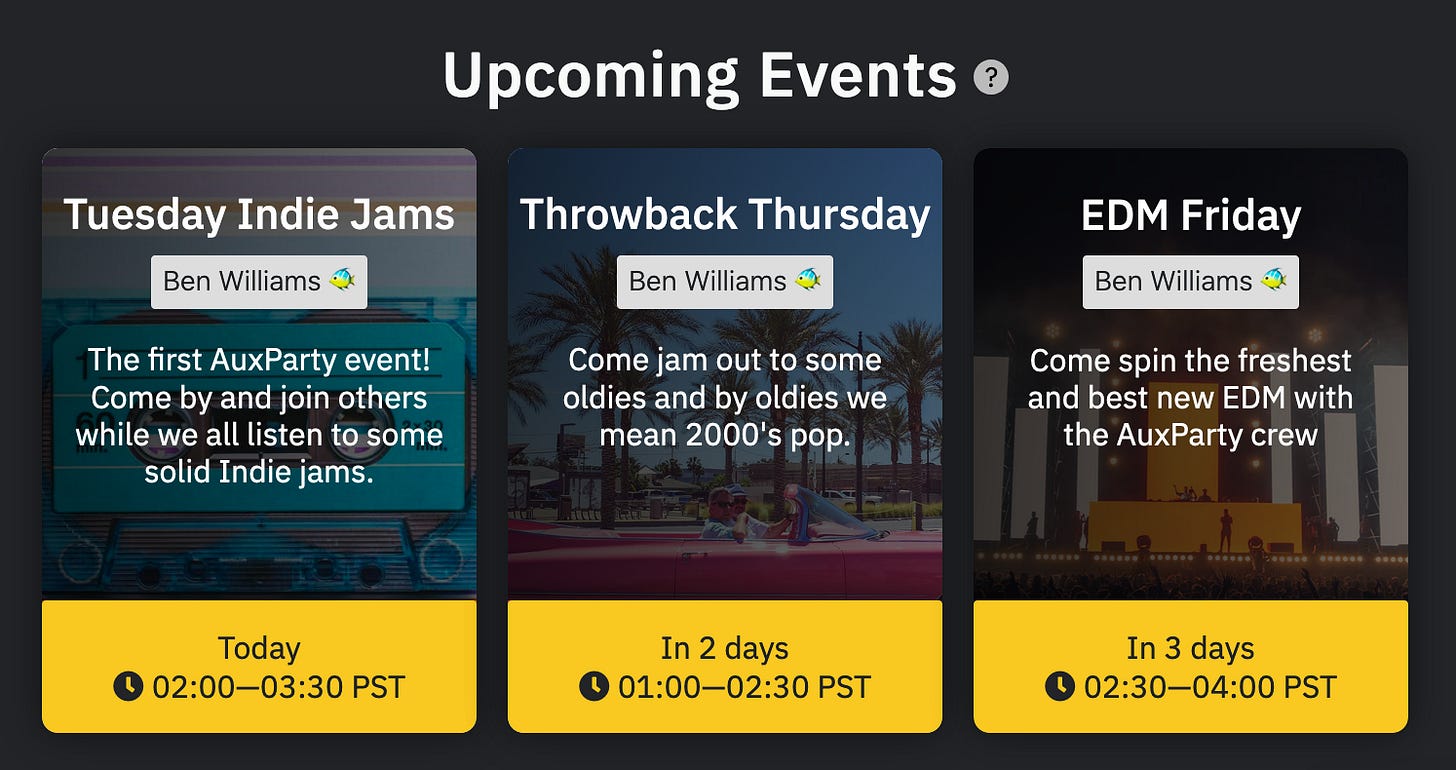 On Tuesday, we are listening to some Indie Jams 🎸
On Thursday, we are listening to some 2000's pop 🤠
and on Friday, we are listening to some fresh EDM 👽
Forward the events to a friend! Let's see how many people we can get on at once!
---
Songs & Albums Discovered This Week 🎧
Jay-Z added his whole collection to Spotify and we think this tweet sums it up well:
---
Developer Log
Added events — user-created events coming soon (if you want to host an event, please reach out)

Dancing by default — avatars dance by default now, what do you think?

Explicit Tracks — we now mark songs as explicit 🤬

A few other bug fixes — not very exciting

---
Feedback
As always, if you have feedback or ideas, we'd love to hear from you!
You can reach us by:
- replying to this email
- emailing us at contact@auxparty.com
- texting us at +1 (415) 417-1943
- sliding into our Twitter DMs
- hitting the feedback button in an AuxParty room
- Venmo-ing us at @biwills & @mguida22 😉
---