Wear a Mask Tonight
Come party — we'll bring the masks and the music
Heyo Auxies,
Hope you're having a great Saturday and we can make it a little better:
Join
Slow Magic
, Tonight at 7pm PT
Tonight we are going live with Slow Magic! We will be releasing an exclusive avatar to everyone who shows up to the event. Come party and play music alongside Slow Magic: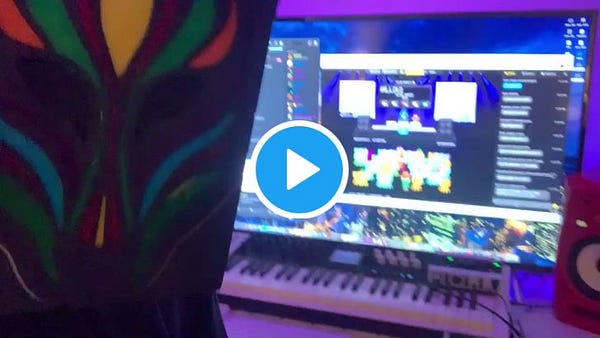 You should come, it'll be a great time 🥳
If you're reading this email after Saturday and you missed the event, it was awesome.
You should probably follow us on Twitter to keep updated on the next events.
Site Updates
We've been updating the site, crushing bugs 🦟, and adding features to help you find the best people to listen to music with. Here are some highlights:
Private SoundCloud tracks — Got some unreleased tracks you want to show people? You're in luck. You can now play private SoundCloud tracks on AuxParty

Avatar Rendering — We had issues where computer fans were spinning up like a 747 ✈️ when there were 50+ avatars on the screen. We changed how avatars are rendered to prevent this

DJ Email Notifications — We started sending out emails when people you follow start to DJ. You can always disable emails at the bottom of the email or in your AuxParty settings.
Feedback
If you have feedback, we'd love to hear from you! Reply to this email!
Best,